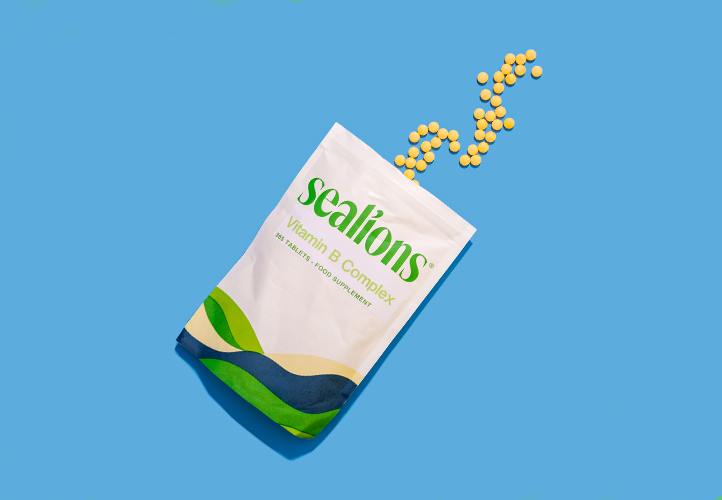 Benefits of Vitamin B-Complex
Specially formulated with a complex blend of 8 B Vitamins to help reduce feelings of tiredness and fatigue.
Vitamin Sizing Reference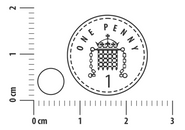 PRODUCT INFORMATION
Our Vitamin B-Complex contains all 8 essential B vitamins in a convenient one-a-day tablet.

Vitamins B1, B2, B3, B5, B6, B12 and Biotin contribute to normal energy-yielding metabolism. Vitamins B2, B3, B5, B6, B12 and Folic Acid contribute to the reduction of tiredness and fatigue.
Vegan Friendly

SUGGESTED USE
Swallow one tablet daily, with food or as advised by your healthcare practitioner. Do not exceed the stated daily intake.
CAUTION
Food supplements should not be used as a substitute for a balanced and varied diet and a healthy lifestyle. Not suitable for children under the age of 12. If pregnant, breastfeeding or on medication, please consult a health professional before use. Discontinue use and seek medical advice if adverse reactions occur.
STORAGE
Store in a cool, dry place out of the sight and reach of children. For best before end date, see product.
Bulking Agents (Calcium Carbonate, Microcrystalline Cellulose), Maltodextrin, Nicotinamide, Calcium Pantothenate, Pyridoxine HCl, Thiamine HCl, Riboflavin, Anti-Caking Agents (Magnesium Stearate, Silicon Dioxide), Folic Acid, Biotin, Cyanocobalamin
Why B Vitamins are central to how your body functions
B complex vitamins have numerous benefits; combining them means you can get your recommended intake without worrying. Here's what Vitamin B can do for your body.
Energy production
Vitamin B Complex converts food into energy, breaking down carbohydrates, proteins, and fats to ensure the body receives the necessary fuel for optimal functioning. If you lead an active lifestyle, you'll need to ensure you get enough Vitamin B.
Nervous system support
B vitamins help maintain nerve cells' integrity and facilitate signal transmission between the brain and different parts of the body. In simple terms, the vitamin is vital for your cognitive functioning and neurological health.
Red Blood Cell Formation
Insufficient levels of Vitamin B Complex can lead to anaemia and related complications. Certain B vitamins, such as cobalamin (B12) and folate (B9), produce red blood cells. These cells carry oxygen throughout the body, ensuring proper oxygenation of tissues and organs.
Boost your health with our Vitamin B Complex
Our Premium formula with all eight B vitamins essential to human health. It offers high energy support for those with busy lifestyles and can make a significant difference to your energy and facilitate normal nervous system functioning.
Packed with goodness, just one Vitamin B Complex tablet will set you up for the day. Each tablet includes:
Thiamine (B1)
Thiamine converts carbohydrates into energy and supports the function of the nervous and immune systems. If you eat a lot of whole grains, legumes, and nuts, you probably get enough of them, but supplements can also boost your intake.
Riboflavin (B2)
Riboflavin facilitates energy production and cellular growth and maintains healthy skin and eyes. Food sources rich in riboflavin include milk, eggs, leafy greens, and fortified cereals.
Niacin (B3)
Niacin is involved in energy metabolism, DNA repair, and the production of various hormones. Vegetarians can vegans particularly need to boost their Niacin intake, as it's in food like meat and fish—but you'll also find it in whole grains.
Pantothenic Acid (B5)
Pantothenic acid is essential for energy production, hormone synthesis, and maintaining healthy skin and hair. Diets high in legumes often get enough Pantothenic Acid, but most people can benefit from supplements.
Pyridoxine (B6)
Pyridoxine is involved in brain development, neurotransmitter synthesis, and the production of red blood cells. Food sources rich in pyridoxine include fish, poultry, bananas, and fortified cereals.
Biotin (B7)
Biotin plays a role in energy metabolism, maintaining healthy hair, skin, and nails, and supporting foetal development during pregnancy. It can be found in foods like eggs, nuts, seeds, and vegetables.
Folate (B9)
Folate is essential for DNA synthesis, red blood cell production, and supporting foetal development. Food sources rich in folate include leafy greens, legumes, citrus fruits, and fortified grains.
Cobalamin (B12)
Cobalamin is involved in the production of DNA and red blood cells and in maintaining the health of nerve cells. It is primarily found in animal-based foods like meat, fish, poultry, and dairy products, an essential supplement for vegans.
Order Vitamin B Complex supplements today
At just £5.00 for a 365-day supply, you can enjoy ensuring the normal function of your brain and nervous system, as well as normal vision, better hair, and enhancing your body's ability to produce red blood cells.
Shopping with us means you don't need to worry about your carbon footprint because all our vitamins come in compostable packaging. There's no plastic here - and that's how we like it.
If you have any questions, please don't hesitate to contact our friendly team. We're always on hand to offer support.
We offer four different shipping options for our customers in the UK (mainland only), ranging from Free delivery to next day. 
We do our very best to process and dispatch orders on the same day when placed before 2.30pm Monday-Friday.
Orders placed after this, may not be processed until the following working day (i.e. orders placed after this point on a Friday or over the weekend will be processed on the Monday [excluding Bank Holidays]).
United Kingdom
| Service | Locations | Delivery Schedule | Cost per Order |
| --- | --- | --- | --- |
| Free Standard Delivery (£20 minimum spend) | All of UK | 2-5 days (Mon-Sat, excl Bank Holidays) | FREE |
| Standard Delivery - Royal Mail | All of UK | 2-5 days (Mon-Sat, excl Bank Holidays) | £1.49 |
| Premium Delivery - Royal Mail | All of UK | 1-3 days (Mon-Sat, excl Bank Holidays) | £2.99 |
| Express Delivery - DPD | UK Mainland Only | 1-2 days (excl weekends/Bank Holidays) | £3.99 |
| Express Delivery - DPD | Highlands | 2-3 days (excl weekends/Bank Holidays) | £25.99 |
Full Nutritional Information
Per 1 tablet / %NRV*
*Nutrient Reference Value**No NRV Established
Niacin (B3) 16mg NE / 100%
Pantothenic Acid (B5) 6mg / 100%
Riboflavin (B2) 1.4mg / 100%
Thiamine (B1) 1.1mg / 100%
Frequently Asked Questions (FAQ)