Sesame Street has been helping kids grow smarter, stronger and kinder since 1969. Now you can help your little ones discover more healthy habits with our Sesame Street Multivitamin Gummies.
Helping to build healthy habits
Establish daily routines to teach your children about healthy habits and taking care of themselves.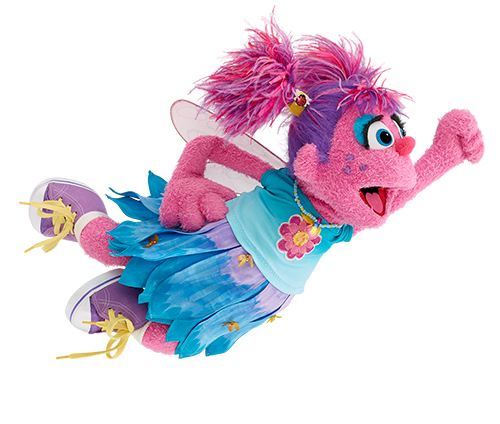 Supporting growth & development
Packed with 8 vital vitamins to support your child during those all important years of learning, play and adventure.
Safeguarding their daily diet
When children's diets don't provide enough essential nutrients, a vitamin supplement can provide daily support.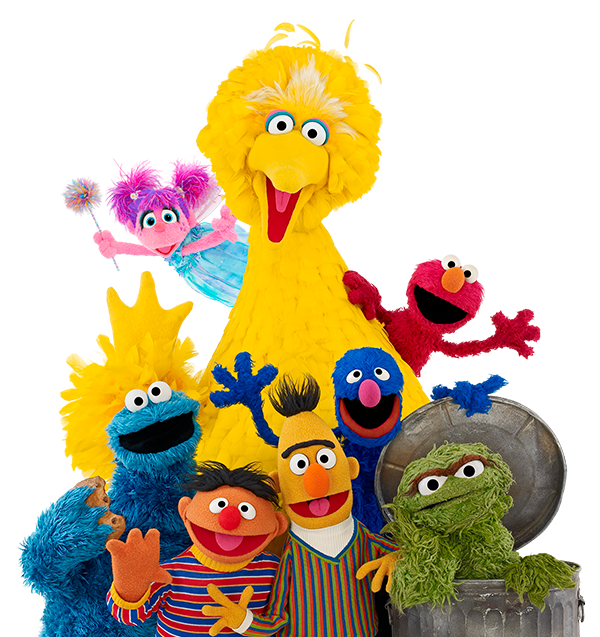 Benefits of Kids Multivitamin Gummies
Our Kids Multivitamin Gummies contain an expert combination of 8 essential vitamins to help keep your child healthy and strong!
Product Information
Making sure children eat a healthy and balanced diet is so important, but it isn't always easy. Sometimes kids can require a helping hand to ensure they're getting all of the essential nutrients they need to stay happy and healthy.
Our multivitamin gummies are designed to encourage children's normal growth and development, providing a tasty and fun way to take their daily vitamins!
Containing 8 essential nutrients, our gummies are sugar-free and vegan-friendly, with a delicious natural raspberry flavour your little ones will love.
Each daily serving provides eight essential vitamins – vitamins A, B6, B12, C, D3 and E, plus Biotin and Folic Acid. Our expert formula supports vital areas of children's wellbeing, including immunity, bone health, vision and energy.
Vitamin C contributes to the normal function of the immune system, normal energy-yielding metabolism and the reduction of tiredness and fatigue. This water-soluble nutrient doesn't stay in our bodies for long periods of time, so a regular intake is essential to ensure optimum daily levels. Vitamin C also helps with the absorption of the essential mineral iron.
Vitamin D is needed for the normal growth and development of bone in children, and contributes to the normal function of the immune system in children. It can be hard to get enough vitamin D through diet alone as its main sources aren't foods typically enjoyed by children – such as oily fish and eggs. Some food sources, such as cereals, are fortified with vitamin D, but the NHS recommends all children in the UK should be given a daily supplement due to them spending less time in direct sunlight.
B vitamins, including B6 & B12 contribute to your little one's energy production, helping to give them the healthy energy levels and vitality that they need to enjoy play and seek adventure! Vitamin B12 supports normal energy-yielding metabolism and the reduction of tiredness and fatigue.
Each pouch contains 60 vegan gummies, providing a 30-day supply, as we recommend chewing two gummies daily.
Suggested Use
Children over 4 years of age, chew two gummies daily. Do not exceed the stated daily intake.
Caution
Food supplements should not be used as a substitute for a balanced and varied diet and a healthy lifestyle. Gummies should be chewed until fully dissolved and never swallowed whole. Do not give to children under 4 years of age due to choking hazard. If pregnant, breastfeeding or on medication, please consult a health professional before use. Discontinue use and seek medical advice if adverse reactions occur. Excessive consumption may produce laxative effects. This product is suitable for vegans.
Storage
Store in a cool, dry place out of the sight and reach of children. For best before end date, see pouch.
Maltitol, Sorbitol, Water, Ascorbic Acid, Pectin E-440 (Gelling Agent), Citric Acid E-330 (Acidulant), DL αTocopheryl Acetate 500, Maltodextrin, Anthocyanins E-163 (Natural Colouring), Tri Sodium Citrate E-331 (Acidity Regulator), Coconut Oil, Natural Raspberry Flavour, Retinyl Acetate, Vegan Colecalciferol, Pyridoxine HCl, Carnauba Wax E-903, (Anti-caking Agent), Cyanocobalamine, Folic Acid, D-Biotin
Keep your little ones healthy and happy with our cost-effective vitamin gummies
There's nothing more important than keeping your children healthy, and while diet and exercise are important, many kids don't get their recommended vitamins and minerals from their food alone.
With so many vitamin options, knowing which is best for your kids is challenging. At Sealions, we pride ourselves on providing high-quality, cost-effective supplements for children that taste great and won't break the bank.
Multivitamins are essential for growing children, and we've partnered with Sesame Street to provide the perfect gummy supplements for your children to grow and thrive.
They're fully vegan, sugar-free and have a natural flavouring so that you can give your little ones all the good stuff and no nasties.
Our kids' multivitamin gummies taste so good you won't even have to ask
Getting the kids to take their daily vitamins is no easy feat. Well, gummy vitamins are a welcome solution for parents because these delicious gummies look and taste like sweets - but are packed full of essential nutrients and minerals for growing minds and bodies.
We formulated our multivitamin gummies to facilitate a healthy lifestyle and promote the normal function of numerous organs.
Vitamin A
Vitamin A is essential for children because it boosts their immune systems and protects them from infections. While you can find this vitamin in many foods, it's always a good idea to make sure your little one uses supplements to maintain their levels.
The vitamin also boosts cell production and promotes healthy eyesight, but many children don't eat foods where Vitamin A is abundant.
Vitamin B6 & B12
Vitamin B6 is a component of the powerful B vitamins, which are vital for anyone's health. In terms of B6, children can benefit from the beneficial effects that include better adrenal function and effective metabolism.
The vitamin can also boost brain function and promote a healthy nervous system. When combined with B12, the body gets maximum therapeutic benefits.
Vitamin C (Ascorbic Acid)
Vitamin C is an essential nutrient, and it's one of the best things you can give your child. While your child can get a lot of citric acid from fruits, our supplements add more health benefits.
As work as an antioxidant, Vitamin C works to protect your child's cells and prevents damage.
However, giving your child a supplement can also facilitate healthy bone growth, boost the immune system and protect the nervous system.
Vitamin D
People with a Vitamin D deficiency have weaker bones than others, and children are particularly susceptible to the effects this brings. As the vitamin regulates phosphate and calcium, low levels of it can lead to conditions such as rickets.
Our multivitamin gummies have high levels of D3, as it boosts the levels of Vitamin D in the bloodstream and promotes stronger bones and muscles.
Vitamin E
Creams containing Vitamin E are good for the skin - especially for babies - but our gummy supplements containing Vitamin E also pack a punch. Vitamin E protects the eyes and boosts your child's immune system when taken orally.
Biotin (B7)
Another vital vitamin in the B group is biotin. While some children will get their recommended amount through a varied diet, our kids' multivitamins contain enough for therapeutic benefits.
Biotin harnesses your child's metabolism, converting proteins, carbs and fats into energy and promoting healthy hair and nails.
Folic acid
Highly regarded as an essential pregnancy vitamin, folic acid is also crucial for growing children. If your child is deficient in folic acid, they'll have weak muscles and become lethargic quicker than others with sufficient amounts in their system.
Why buy kids multivitamin gummies from Sealions?
Our vitamins promote normal vision, a healthier immune system, stronger bones and teeth and normal growth. However, they're much more than your average food supplement, as we formulated them to deliver on all bases.
The healthy choice for your child
Unfortunately, not all vitamin gummies are sugar-free. Our vitamins are 100% sugar-free and vegan. They contain no beef gelatine, so you can take advantage of an ethical and healthy vitamin that your kids will love.
We prioritise your needs
Some of the vitamins you see out there cost a fortune, and many people spend in excess of £30 a month on their supplements. We do things differently and lower our margins to give you the fantastic savings you deserve.
Each pack of kids' multivitamin gummies costs just £5, ensuring you spend a maximum of £10 a month, which is significantly lower than most other providers.
Recyclable Packaging
Our oceans are full of plastic, and every company is responsible for protecting the environment. We take our commitment to sustainability seriously, and that's why you'll find only 100% recyclable or 100% biodegradable packaging on any of our products.
The children's vitamins come with recyclable packing, giving you a clear conscience.
Shop at Sealions today
Along with our kids' multivitamin gummies, we also have a wide selection of supplements for adults and pets!
Whether you're looking for energy-boosting vitamins, immunity supplements or gummies that come in a tasty raspberry flavour or a tropical mix - you'll find everything you need at Sealions.
Shop today and enjoy speedy delivery, along with fantastic savings.
We offer four different shipping options for our customers in the UK (mainland only), ranging from Free delivery to next day. 
We do our very best to process and dispatch orders on the same day when placed before 2.30pm Monday-Friday.
Orders placed after this, may not be processed until the following working day (i.e. orders placed after this point on a Friday or over the weekend will be processed on the Monday [excluding Bank Holidays]).
United Kingdom
| Service | Locations | Delivery Schedule | Cost per Order |
| --- | --- | --- | --- |
| Free Standard Delivery (£20 minimum spend) | All of UK | 2-5 days (Mon-Sat, excl Bank Holidays) | FREE |
| Standard Delivery - Royal Mail | All of UK | 2-5 days (Mon-Sat, excl Bank Holidays) | £1.49 |
| Premium Delivery - Royal Mail | All of UK | 1-3 days (Mon-Sat, excl Bank Holidays) | £2.99 |
| Express Delivery - DPD | UK Mainland Only | 1-2 days (excl weekends/Bank Holidays) | £3.99 |
| Express Delivery - DPD | Highlands | 2-3 days (excl weekends/Bank Holidays) | £25.99 |
Full Nutritional Information
Per 2 gummies / %RI*
*Reference Intake**No RI Established
Vitamin D3 (Vegan) 2.5µg / 50%
Vitamin E 12mg α-TE / 100%
Frequently Asked Questions (FAQ)